Victor and and his crew pressure washed my home's large exterior windows. They did a fantastic job!
Victor was professional, friendly and efficient. The team was excellent. I am quite impressed. Also, scheduling with Bay Area Pro Washers was a breeze. They were available when I needed them, arrived on time and meticulously cleaned my windows. I find their fee very reasonable for the service provided.
Since I needed the service during COVID shelter in place, I really appreciate that Victor and his team showed up in masks and gloves.
I will recommend them to all my friends and will absolutely use their services again myself.
Victor and his team were very organized and professional. Careful to remove the dirt without removing the paint. I will ask them to do all our power washing jobs in the future!
Antoun Nabhan
San Francisco, CA
Victor and his team pressure washed our 9-unit building and washed all of the windows. They were professional and prompt, and they did a great job, even throwing in the skylights for free. We have this done for our building every year and from now on, Bay Area Pro Washers will be the first ones we call. Thanks, Victor!
Ilana Kendall
San Francisco, CA
Victor did a great job. Showed up on time and completed the job as described

Very personable and responsible and I will definitely use him again. Plan to have Pressure washing and siding treatment In the future

Appreciate him coming out to Portola Valley for the work
Kevin Shea
San Francisco, CA
Victor and his crew did a fabulous job cleaning our outside windows! They were meticulous about cleaning each pane and our windows are sparkling now. Victor was friendly, as well as easy to navigate with through our budget. I appreciated the little extras along the way and his advice for going forward. I didn't know this but his company cleans everything outside the house, such as gutters and house washing, so I'm sure we'll be seeing him again soon. Highly recommend Victor and his company - he's one of those people who really gets what service and kindness means.
Victor quickly responded to my request for a quote, showed up on time and COVID-safe, and cleaned my windows and screens quickly and efficiently. He even cleaned my skylight, even though it wasn't part of my original ask.
I received quotes from other businesses, but they didn't get back to me as quickly as Victor. As it turns out, I'm completely satisfied with my experience and will use them again. I also immediately recommended Bay Area Pro Washers to about 10 friends and I hope they get more business.
They lived up to their slogan: "the clean you expect. The service you deserve"
Casey McClung
San Francisco, CA
I have worked with Victor for over 10 years and have found him to be very responsive, professional, and thorough in cleaning the windows of my home. His men are incredibly loyal to him which translates to their work that is done with conscientious precision, thoroughness, and care. I recently employed Victor and his team to power wash my two story Victorian home, decks, and walkways. I was amazed that they were able to remove 10 years of mildew and grime, that made my home look freshly painted and the decks refinished. I would highly recommend Victor as there is no job too big that he can not handle.
Allan Smith
San Francisco, CA
Victor was responsive and came back quickly with a competitive quote for pressure washing the front of our SF Miraloma/Glen Park house and cleaning roof & gutters.

Victor and his crew showed up on the early side of the specified window, which was great because two of my neighbors one and two houses up the hill also wanted pressure washing. Everyone wore masks and followed city & state COIVD-19 protocols. He went over the process and they quickly got to work.

The house (and my neighbors' 2 houses), sidewalk, and driveway, and our front windows look great now! The crew paid attention to every detail, and while they worked quickly, everything was cleaned thoroughly.

I highly recommend Bay Area Pro Washers for anyone looking to get all that wildfire smoke off their house and to get ready for the rainy season!
Darrel B.
San Francisco, CA
The name says it all. They are PROS!! Extremely satisfied with their service and reasonable price. I'll keep using them for my window and gutters for sure. They all arrived with masks, booties and gloves.
Victor has professional knowledge of his business and shares his tips with you on how to take care of your windows. I'm one very happy customer!
I received excellent service from Victor Espinoza and Bay Area Pro Washers team. I had my gutters cleaned, exterior windows washed, whole home power washed! They even cleaned my driveway, back patio, side cement, an installed a rain gutter diverter at no additional cost. I will definitely use their services again.
Victor was responsive and showed up at the planned time, with his crew. He helped clean the roof, gutters and solar panels, for my home in Union City, CA.

He and his team are good and I will use them again for my San Jose, CA home too. Do I need to say more!
Victor was prompt, professional, and reasonably priced. They did an incredible job, and you can tell from the photo that I took after they were done. Big difference. Highly recommended!
Victor and his team did a great job cleaning our windows inside and out; including tracks and screens. They were very polite, service oriented and friendly. Prices were competitive too. We would definitely use Bay Area Pro Washers again!
I have used this this company on several different properties for power washing and window washing. I can count on them to do a great job while being efficient and courteous.
I've noticed that they do several things so the windows don't get dirty again so quickly. First, they wash off the area above the windows so dirt doesn't come off the building onto the clean windows. Second, they use a soap in the water that makes rain sheet off, taking the dirt with it. New dirt doesn't stick as readily.
Their pricing is more than competitive. They have always been the lowest price.
Highly recommend them.
Rebecca L.
San Francisco, CA
Excellent response and service! Thank you Victor for cleaning up all the bird droppings and pigeon proofing my solar panels. Such great service that I recommend him to my neighbor and she's getting her house cleaned next week. No more pigeon problem and gutters are ready for the rain.
Lina P.
Discovery Bay, CA
Excellent communication and service! Easy scheduling and all questions answered promptly! Would use this company again!
Marilyn L.
San Francisco, CA
I am a real estate agent and we have gone through several window washers over the years. Victor is by far the best we've had. He's responsive, punctual, and our clients love their work! I would recommend their services to anyone!
Victor did a wonderful job with his crew. They were efficient and polite. They even did a little extra for the same money. I highly recommend them.
Someone tagged a patch of brick on my building. Enquired with a business and used Yelp's offer to ask a few other companies... I was lucky to have been put in contact with Bay Area Pro Washers. Victor was not the first to respond but was half the price of the other four businesses. He arrived when he said he would (early), took care of my issue, even offered to pressure wash an extra area not originally discussed and explain some of the process with me.
Xavier C.
San Francisco, CA
Very good communication from beginning to end of project. They cleaned our windows, roof and gutters. Were punctual and detail oriented. Did a great job! Recommended!
Victor and his team were extremely responsive and made the entire process of hiring them a breeze. They provided a detailed quote, made the approval of the quote easy, showed up right on time, did a great job washing our windows, and made payment easy. I'm very busy and I wish more vendors would run a tight ship the way this company does.

Last but not least, they went above and beyond to ensure I was satisfied with the service, working directly with my tenants. I will absolutely be using them for all future needs.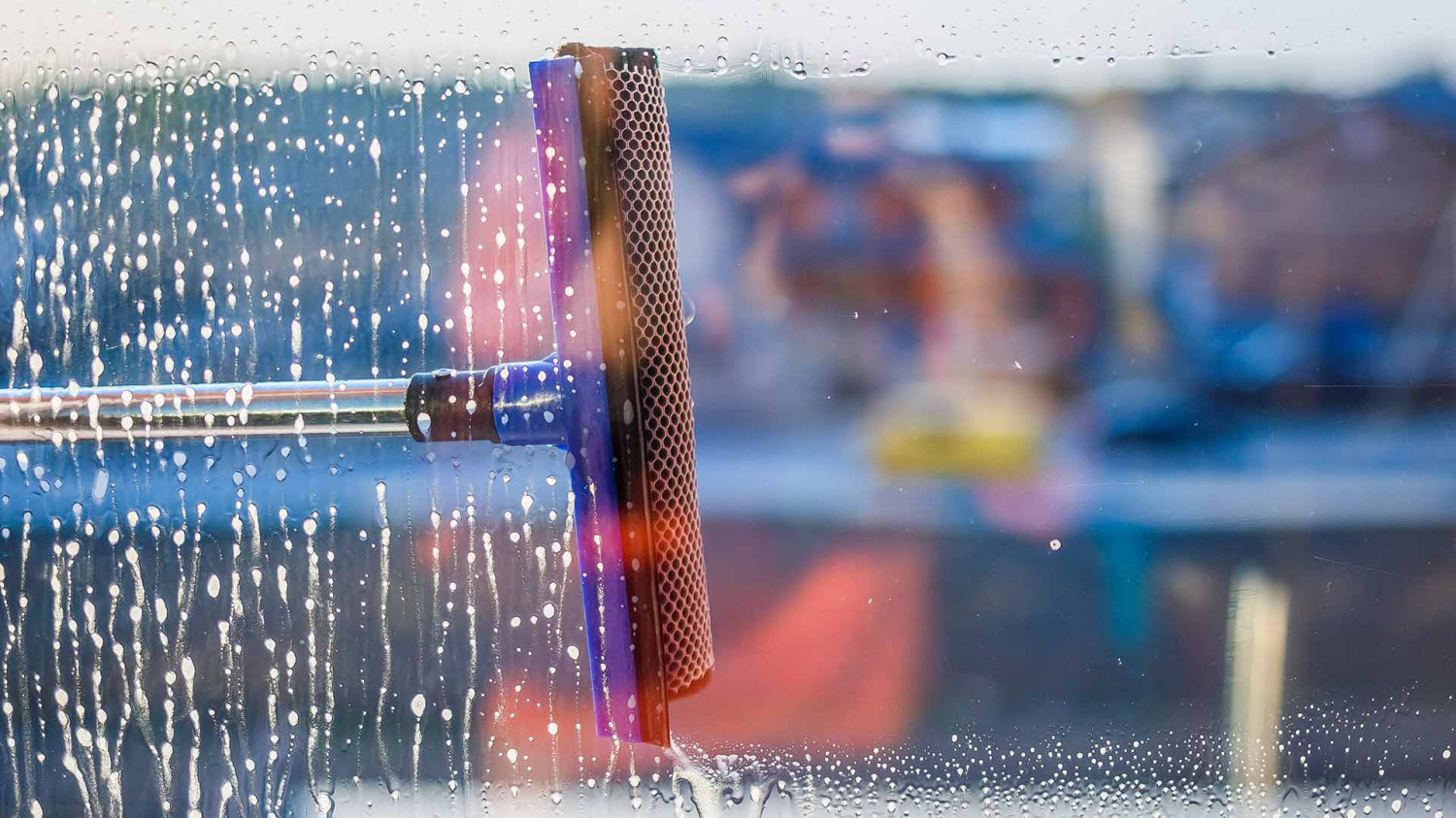 We promise quality, efficiency, and best-in-class service to everyone of our clients and we are confident that you will love the way we do business. If you are ready to receive an unsurpassed window cleaning service, please contact us today to receive your free estimate.